Summer Camps
Our school offers Summer Camps for all ages between 2 and 15 years old.
FOR PRESCHOOL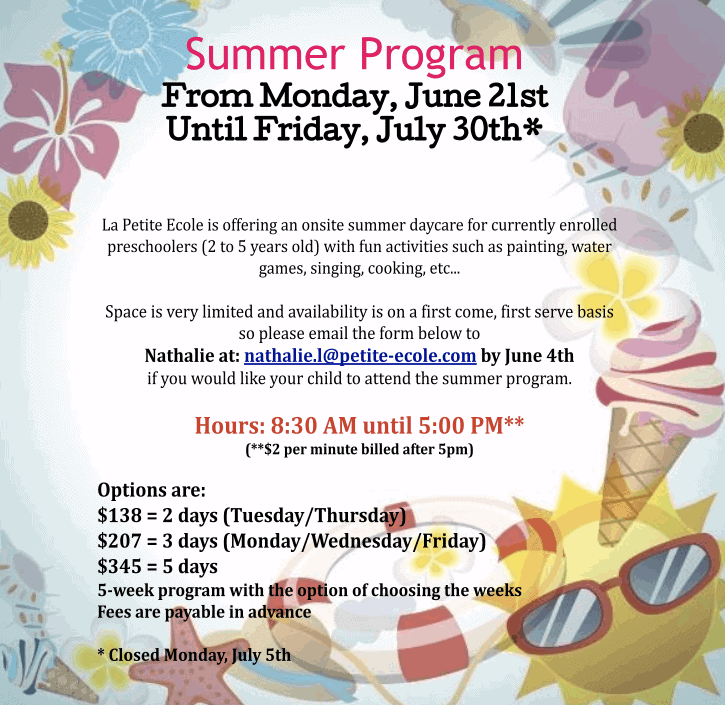 FOR KINDERGARTEN TO GRADE 8
We are excited to announce that Summer Camp 2021 for K & up to 8th grade is now open for registration for LPE and non-LPE students!
To register please find all of the details below. We are offering camps from June 28th to July 30th. (Except July 4th and 5th).
There will be three Vendor programs ( Aka Sports camp, Rising San Diego, Wow STEAM).
Space is limited and availability is on first come first serve basic, so please register as soon as possible.
If you have any questions about programs, please contact each Vendor directly.
Complete registration Forms must be returned to Herve Aka for confirmation.
*Closed on July 4th and 5th. *Possibility to combine two half-day camps